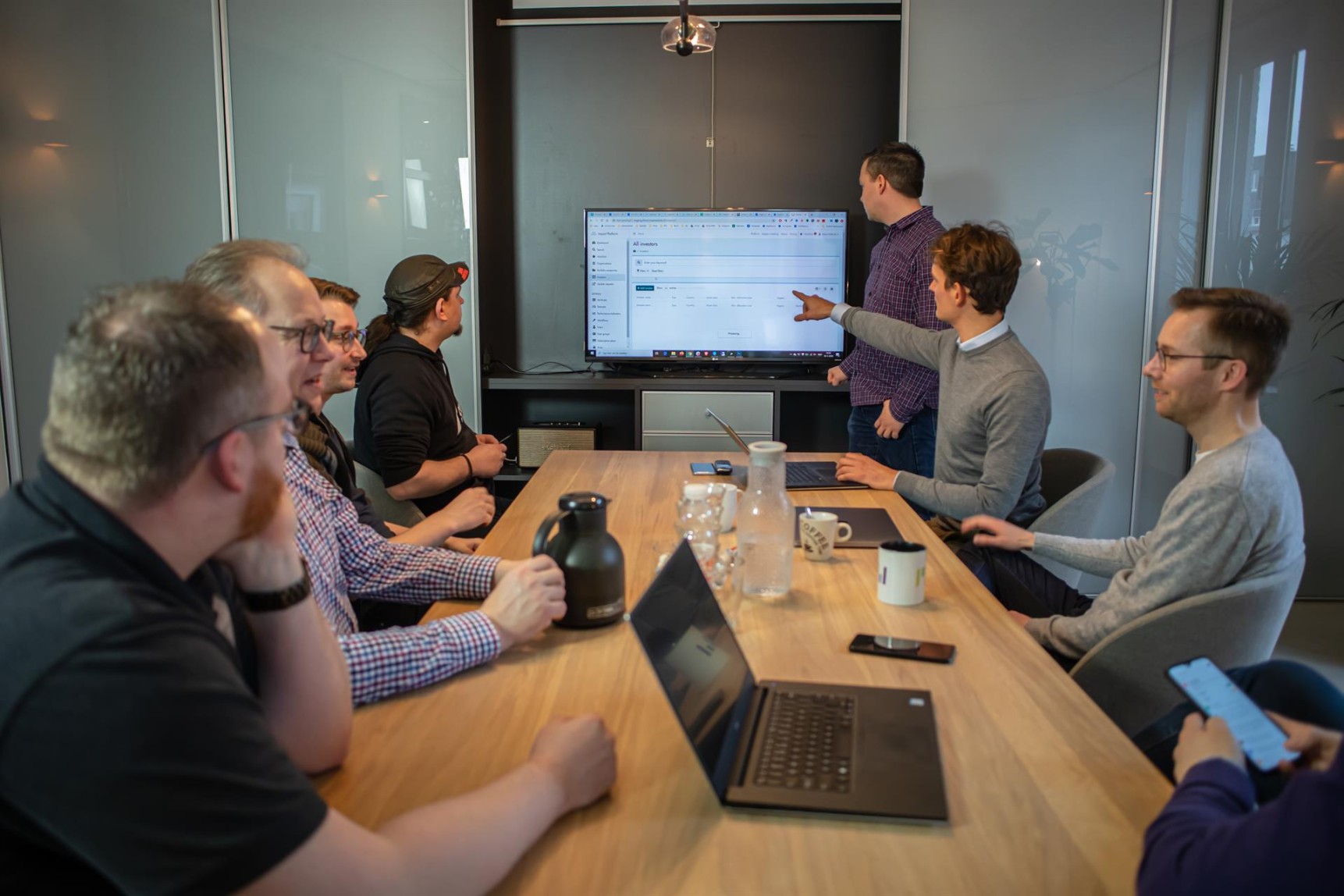 Since our start in 2004 we have carried the name Maatwebsite with great pleasure. Over the years, we grew from a website builder to a strategic partner for web software and business applications. In 2021 we therefore choose a name that matches our current activities and expertise: Spartner.
Spartner goes beyond
.
We do build them, but do much more than just "custom websites". That is why we believe in 2021 that the name Maatwebsite is no longer fitting to the character of our company.
Our added value lies in the strategic role we assume as a technological partner for our customers. The focus is on the entire spectrum of technology; from ERP software, databases and APIs to content technology such as a website. Connotations with terms like software partner and sparring partner ensure that we think Spartner is a wonderfully suitable name.
Spartner works better in English
As Maatwebsite, we have worked a lot with parties from the United Kingdom, Ireland and America. Unfortunately, the name Maatwebsite turned out not to be very suitable for the phonetic talents of people outside the Netherlands.
In most calls and meetings, the name Maatwebsite was phonetically pronounced as [Mate], [Matweb] or [Maddeweb]. Somewhat suboptimal for the recognition. Because of our ambition to also disseminate our knowledge and expertise internationally, we want to choose a suitable name for our English-speaking relations with Spartner.
The beginning of a new era
.
With a fitting and suitable name, we are very enthusiastic to keep building the technology for the future. We will continue to dedicate ourselves to start-ups, scale-ups and bigger and smaller organizations, where quality, controle and performance are ensured within each project.
Our mission