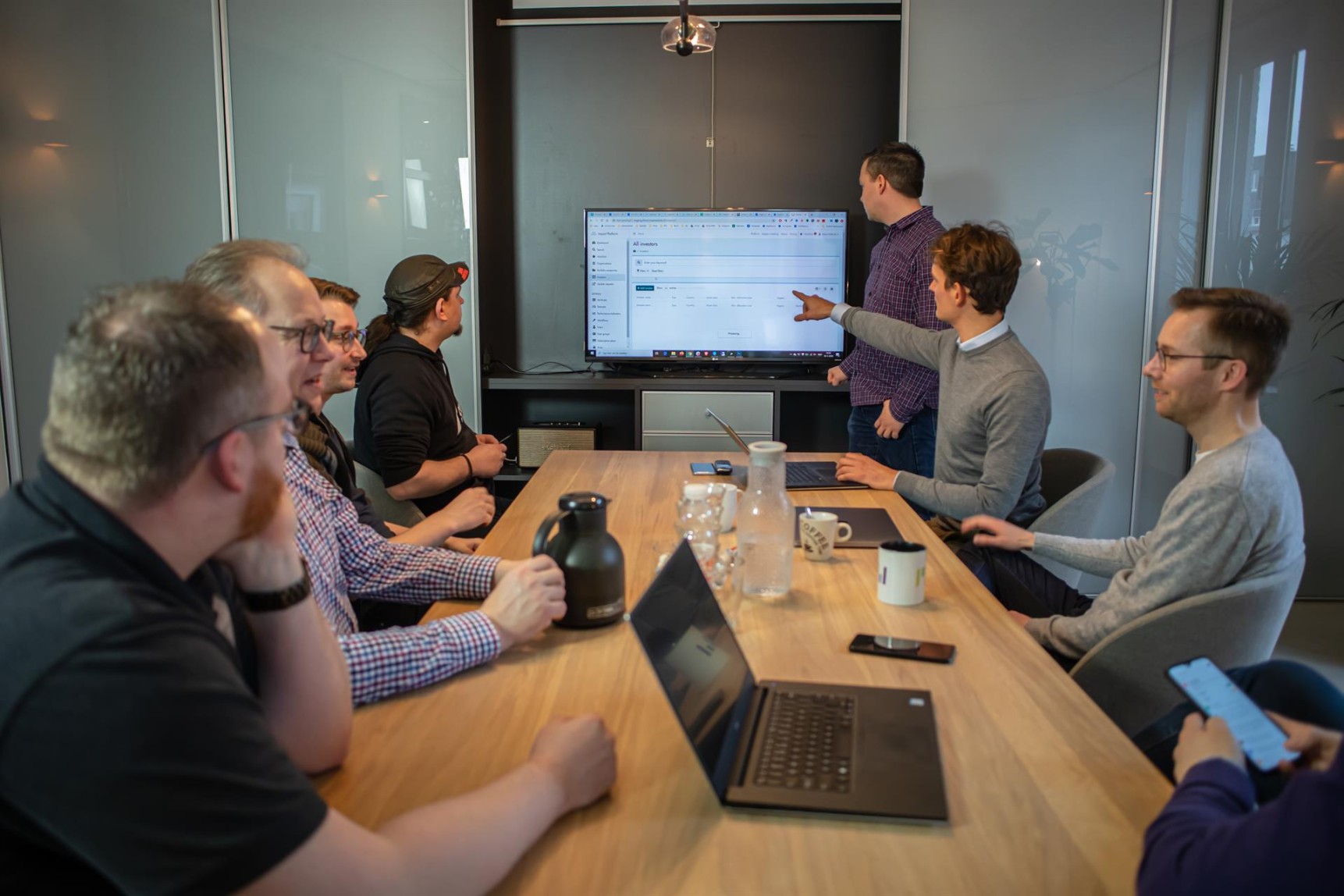 Why rebrand Maatwebsite
.
Because our experience has grown and our expertise has expanded throughout the years, building "custom-build website" is still a component of what we do, but no longer our core business. For a while, we are doing far more than that. That is why, as of 2021, the name Maatwebsite is no longer fitting to the character of our company.
Our added value is found in the strategic role we adopt as technological partner for our customers. In doing so, the focus is on the whole spectrum of technology; from ERP software, databases and API's to content technology, like, among others, websites. Connotations with terms like software partner and sparring partner ensure that we think Spartner is an incredibly fitting name.
Spartner works better in English
As Maatwebsite, we have worked a lot with parties from the United Kingdom, Ireland and America. Unfortunately, the naam Maatwebsite seemed not very suitable for the phonetical talents of people outside of The Netherlands.
In most calls and meetings, the name Maatwebsite was phonetically pronounced as [Mate], [Matweb] or [Maddeweb]. Somewhat suboptimal for the recognition. To be able to serve our English-speaking clientele with our knowledge and expertise, we think Spartner holds the perfect fit for our message.
The beginning of a new era
.
With a fitting and suitable name, we are very enthusiastic to keep building the technology for the future. We will continue to dedicate ourselves to start-ups, scale-ups and bigger and smaller organizations, where quality, controle and performance are ensured within each project.