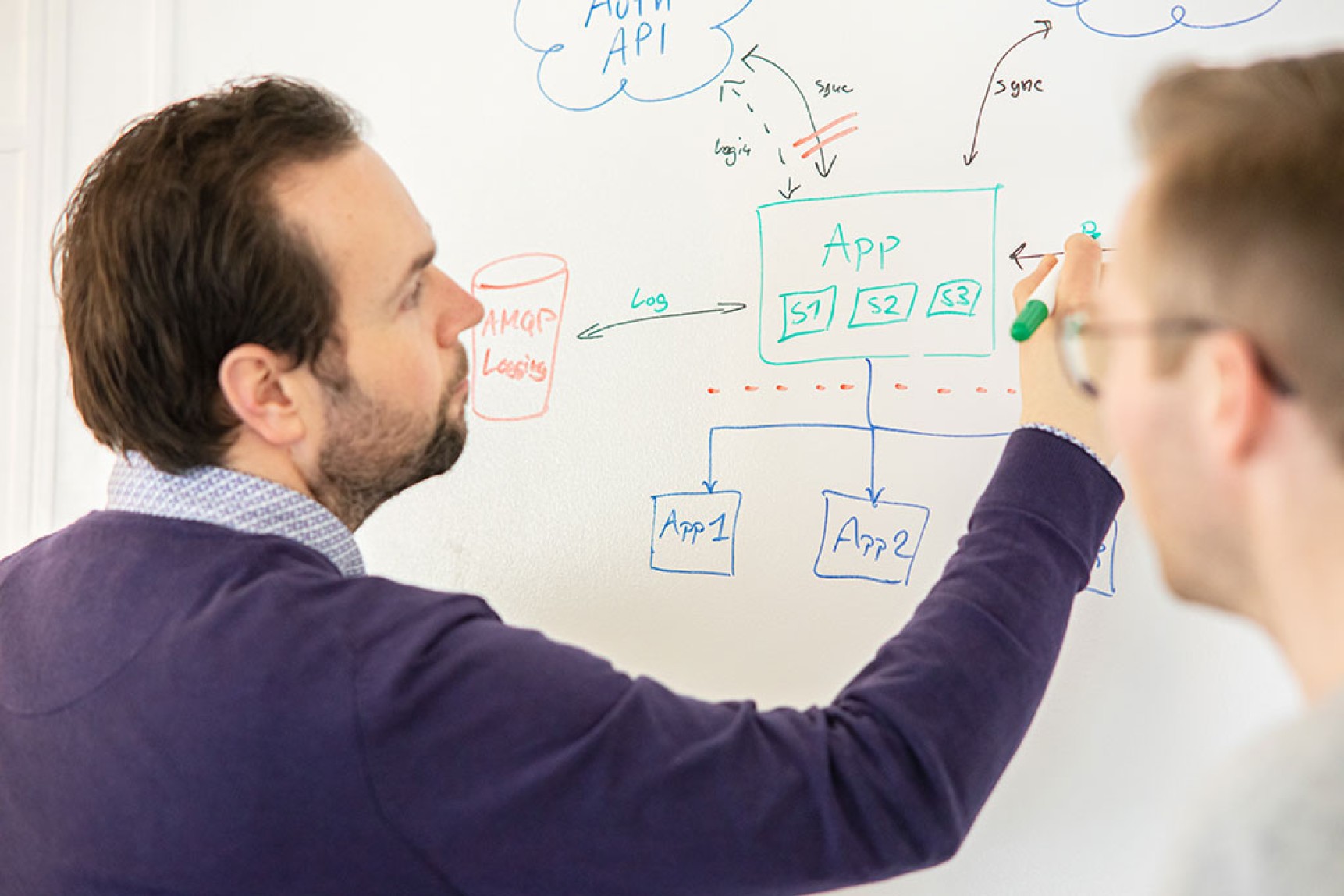 Standard development capacity
.
We develop software often from our Service Level Agreement (SLA). With an SLA, we reserve a set amount of development capacity, to ensure that future development can be done. The amount of hours within the SLA will be based on the amount of expected developments and according "release roadmap" (containing all future updates). This way, we are always "agile" and can cope with different types of challenges, like:
Urgent problems and critical bugs.

Updates necessary for software security.

Innovative features or small optimizations.

Testing and launching of releases.
Solid processes save time and money
.
In collaboration, the content and priorities within the roadmap are assembled. These lay the foundation to estimate how much development capacity is needed within the weekly SLA. This capacity ensures that all future releases (usually 1 to 6 per year) can be planned.
Because we actively cooperate, we can be flexible in our priorities within the roadmap. We have weekly contact regarding progression and goals and throughout we are 100% transparant in the development hours used, so we can transfer remaining hours, if any, to the next month's capacity.
This is how we work on the optimal functioning of your software and offer controle over capacity and budget.